WHAT DO I DO
Custom Visual Solutions Powered by AI

digital art
Illustrations, Paintings, Generative Art.
Pushing the boundaries with unique AI-Powered art.

Game Development
Game Assets, Concept Art, UI/UX Design.
Revolutionize your game development process with custom AI-powered solutions.
graphic design
Branding, Advertising, Print Design.
Stunning design solutions that make your business stand out with AI technology.

Fashion and Jewelry
Apparel Design, Jewelry Design.
Creating stunning fashion and jewelry designs with AI-generated patterns and designs.
photography
Product Photography, Portrait Photography, and Landscape Photography.
Capture the essence of your subject with AI-enhanced photography.
Custom Solutions
Let's Talk!
From custom art commissions to unique design needs, let's discuss how AI technology can bring your vision to life.
PORTFOLIO
Art and Design at the Cutting Edge of Technology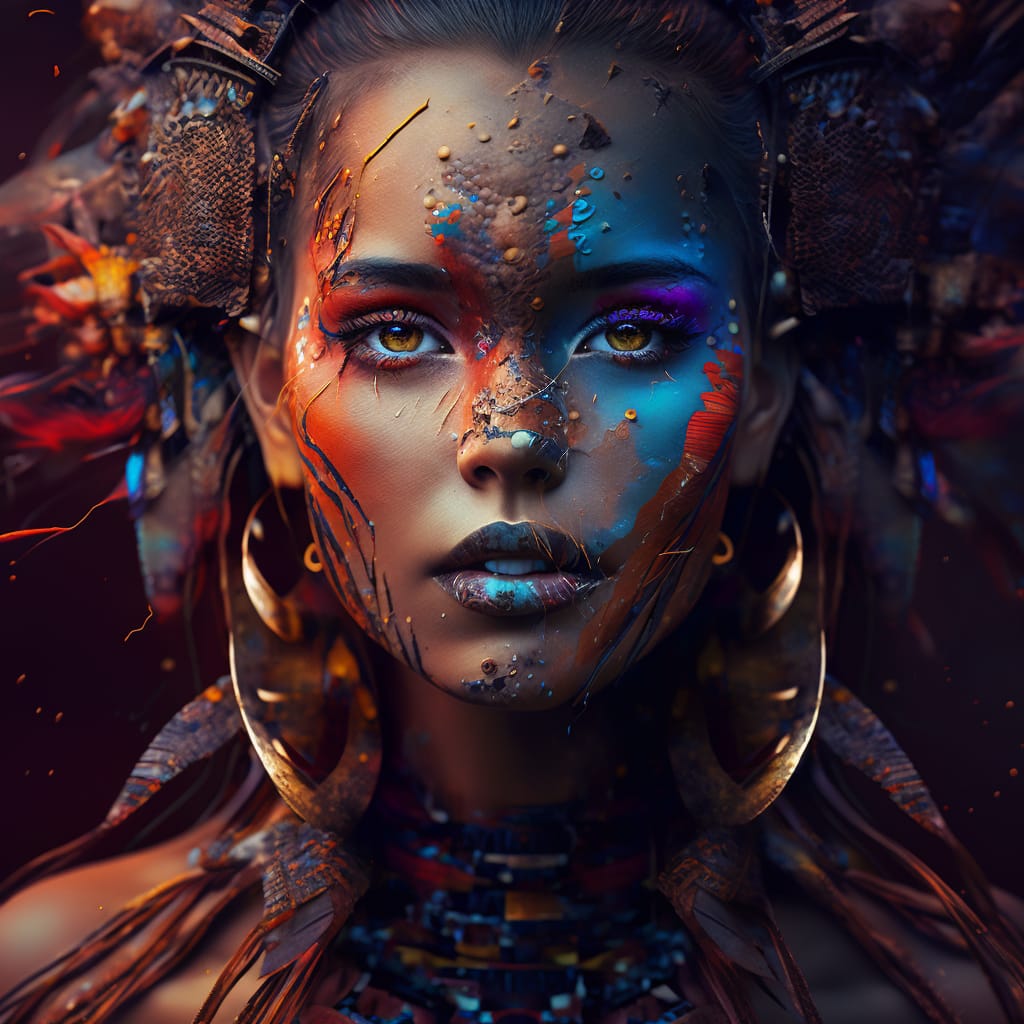 digital art
graphic design
fashion & jewelry
photography
game & characters
fiverr
DO YOU WANT TO WORK WITH ME?
did you know?
high-end services at low-end prices
I am excited to announce that I am now offering my AI generative art services on Fiverr. As an expert in this field, I can help you create stunning and unique art pieces that are sure to impress.
Whether you are looking for custom-made artwork or want to use my AI prompts to generate outstanding results yourself, I have got you covered. With my services, you can unleash your creativity and bring your ideas to life.
So if you are looking for high-end AI generative art services, look no further. Check out my profile on Fiverr today and let's work together to create something truly amazing. I can't wait to hear from you!
ABOUT ME
As an artist and designer, I've always been passionate about pushing the boundaries of what's possible. With the emergence of AI technology, I saw an incredible opportunity to create something truly unique and innovative.
Today, I specialize in creating custom visual solutions using AI and generative art. From illustrations and paintings to fashion design and game assets, I'm constantly exploring new possibilities and pushing the limits of what AI can do.
But while I'm proud of what I've accomplished, I'm always looking to do more. That's why I work closely with my clients to understand their needs and vision, and to create custom solutions that are tailored to their unique goals.
So whether you're an artist looking to create something truly groundbreaking, or a business in need of custom visual assets, I'm here to help. Let's work together to unleash the full potential of AI and take your vision to the next level.
Testimonials
---
Dirk van der Berg
"…Rui's unique blend of AI technology and creative vision brought our branding to the next level, and his collaborative approach made the process a joy.…"
Aisha Williams
"..As an artist, I was skeptical about using AI technology to create my work. But Rui's approach to generative art changed my mind. His ability to combine the power of AI with traditional art techniques created something truly unique and inspiring.…"
Alejandro Gutierres
"…Rui's expertise in creating game assets with AI technology is second to none. His attention to detail and commitment to quality made him an invaluable partner on our latest project.…"
"…Rui's AI-generated assets are a game-changer for my Print-on-Demand business. Since using his designs, my sales have skyrocketed, and my customers can't get enough of them. Working with Rui is a breeze, and I highly recommend his services…"
kenji tanaka
SEND ME A MESSAGE!
Ready to take your visual projects to the next level? I'd love to hear from you! Whether you're looking to commission a custom art piece, create stunning visual assets for your business, or collaborate on a new project, let's talk.
To get started, simply fill out the contact form below and I'll get back to you as soon as possible. Let's work together to unleash the full potential of AI and create something truly unique and innovative!
PRESS – Rui CARREIRA
FOLLOW ME
AWARD WINNING AI MASTERMIND